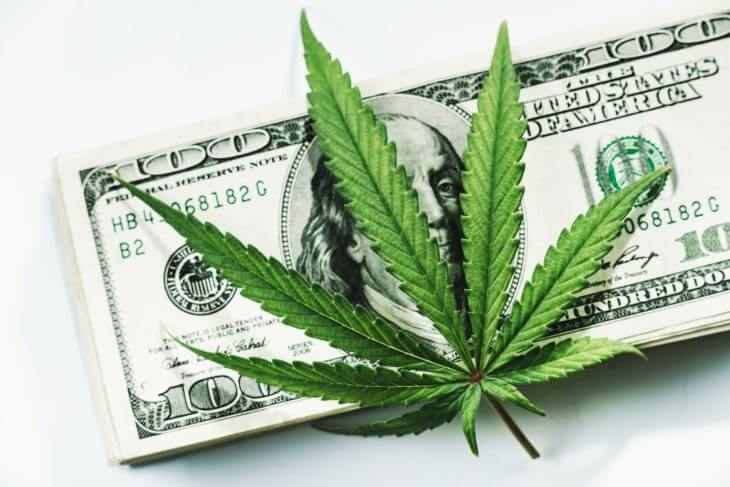 Five US states likely to legalize marijuana in 2019
The support for legalizing recreational use of marijuana has been increasing over the past couple of years in the United States. The results of the November 2018 elections particularly saw more states passing bills to allow the use of marijuana by adults not only for medicinal use but also recreational use. Michigan became the first state in the Midwest to legalize marijuana use after the state's voters approved it through a ballot
Missouri and Utah began an initiative that would allow the medicinal use of cannabis. Voters in several cities in Ohio approved local measures to decriminalize marijuana. In Wisconsin, some cities approved a reform of cannabis regulations in the state.
Other states are warming up to the idea of legal use of recreational and medical marijuana.
Since the 2018 midterm elections, 10 states legalized recreational use of marijuana while 33 of them now allow medicinal use of cannabis. These wins at the ballot were a result of a year-long fight to reform prohibitionist marijuana policies at the state, federal, and international level.
A large number of pro-legalization nominees for governor won the midterm elections and this too will see many states likely legalize the use of marijuana sooner than expected. Here are some of the states that just might legalize cannabis in 2019:
Vermont
In 2018, Vermont lawmakers had already legalized the possession of recreational marijuana and its home cultivation in small amounts. However, the law still prohibits any form of commercial production or sale of cannabis. Therefore, Vermont does not make any tax revenue from cannabis and cannot regulate its trade. Although slightly reluctant to the idea, Republican Governor Phil Scott this year signed the legislation to allow commercial production and sale of marijuana. The Senate already approved legal marijuana sales and the House is seemingly warming up to it. It is left up to Scott and the lawmakers to determine whether the broad legalization bill will be signed into law.
Illinois
Illinois is likely the next Midwestern state to legalize the recreational use of marijuana. The lawmakers in Illinois are currently discussing legislation in Senate Bill 316 and House Bill 2353 that would allow adults of legal drinking age to possess, grow, and purchase limited amounts of marijuana for recreational use. At the moment possession of certain amounts of marijuana has been decriminalized , with possession of 10 grams or less attracting a $200 fine or less. Democrat Gov. J.B. Pritzker made the legalization of marijuana a pillar of his campaign and with his move into the governor's office, the likelihood that the legal marijuana bill will be passed very soon is even higher now.
Rhode Island
Rhode Island lawmakers are creating a draft bill which would legalize recreational use of marijuana. Democrat Governor Gina Raimondo expressed a shift in opinion regarding the legalization of marijuana, recently suggesting that the state might be effectively peer pressured into legalizing cannabis by neighboring states. 18.7% of adults used marijuana in 2017, and these numbers suggest a more tolerable cultural stance towards marijuana.
New Hampshire
In September 2017, New Hampshire decriminalized the possession of marijuana up to ¾ of an ounce. The state also has a 17.1% annual adult usage of marijuana, placing it in ninth position of all states. After Democrats became the majority seat holders in both chambers of the state legislature following the midterm elections, there is a very good chance that the lawmakers can provide enough  support to override an expected marijuana veto by Republican Gov. Chris Sununu.
New York
New York already has an active medical marijuana program and is working towards legalizing recreational marijuana use altogether. Statistics show that more than 2.3 million state adults are marijuana users this is 15.0% annual usage. In the Empire State, first-time offenders found with more than 25g of marijuana or less face a $100 fine, second-time offenders looking at a $200 fine. Democrat Gov. Andrew Cuomo says it is time to legalize the adult use of recreational marijuana, and draft cannabis legislation is set to be discussed this year.
2019 will be a defining year for marijuana in the U.S.