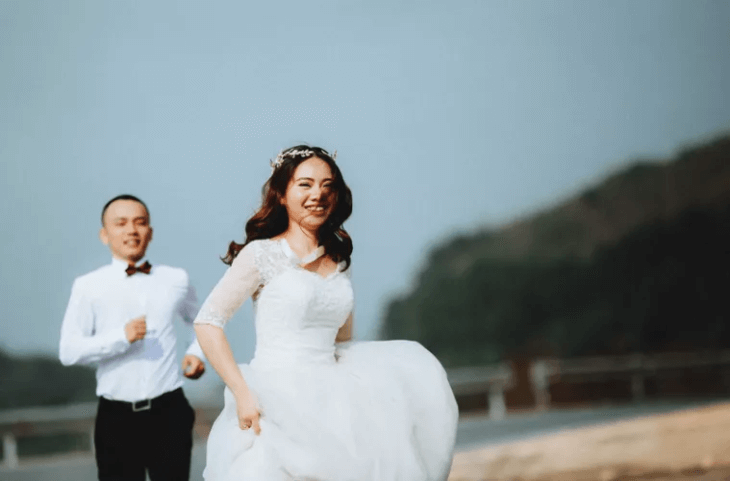 How To Deal With Pre-Wedding Stress
The months leading up to your wedding are an exciting time; it's finally your opportunity to decide how you want to show your love to the rest of the world. For some couples, this means getting married in a vineyard in France; for others, this means a Titanic-themed wedding or a simple ceremony in their backyard. Whatever you choose, there are lots of decisions you have to make in the meantime. Do you want to buy your long evening dresses at Azazie , an online retailer? Should you have the mixed-cocktail-style reception tables or go classic by creating a seating chart where the whole bridal party sits together?
Making all these decisions can be incredibly exciting and fun–but it can also lead to a lot of stress. If you've been feeling that way recently, remember that it's normal, and make sure you follow these tips so that you can manage your stress efficiently.
Figure out what's stressing you out
If you took a survey of all the couples getting married in the US, you'd find out that what's stressing them out can vary significantly. One obvious one, of course, is the cost of the wedding and planning the wedding budget. After all, the average wedding cost in the US is over $30,000 , according to Business Insider. But there are sneaker stressors. For example, what if your mother is pushy and bossy in a passive aggressive way that no one can see but you? Maybe every time she sends you a wedding-related email, you shudder–but you aren't sure how to express this to anyone, or how to approach it.
Luckily, the very act of identifying your stressors goes a long way. That way, you can create a plan for addressing them, whether that's working through them in therapy or talking to your partner about what's going on.
Talk to someone
Speaking of talking–it's always a smart idea to share what's going on with someone close to you. If you can't talk to your partner–for example, if you've got cold feet and it's uncomfortable–then find someone close to you who's always been your confidante. Whether that's your sister, mother, or best friend, opening up will take the pressure off of you. Even something as simple as writing a letter before talking about it can make a huge difference. If you're religious, you might consider speaking with a religious leader. Considering that over half of churchgoers with mental illness say the church has been supportive, speaking with your priest or pastor can be a real help.
Sometimes, however, it's best to speak with a medical professional. If you start having anxiety attacks or are feeling so depressed that you can't even get out of bed or talk to your friends about what's going on, you don't want to end up with serious mental issues. Find a therapist or psychiatrist you can speak to, which will help you in the long-term if these issues every reemerge.
Whatever you do, don't allow keeping everything to yourself to develop into a larger problem like drinking too much or using retail therapy too often. Instead, use some of these tips recommended by Very Well Mind to know what to do if you don't have anyone to talk to when your stressors hit.
Schedule time for yourself
Once you understand your stressors and have opened up about them, you'll be able to move on to the next step: making time for yourself to do what makes you feel more stable emotionally. For some people, this means having more time to exercise. For others, it's having drinks with the girls once a week or going to the spa. Whatever your preference, schedule it into your calendar and hold yourself accountable. Having your partner or bridesmaids join in on these activities is a great way of doing this.
Additionally, don't forget to schedule time for sleeping! Even though it isn't an activity per se, you still need to make time for the recommended seven to nine hours a night . It's worth canceling a meeting with the wedding planner or giving yourself more time to plan the whole wedding if it means resting as much as you're supposed to. You'll be happier and feel more relaxed–and when the big day comes, you won't have puffy raccoon eyes or be yawning all the time.
These are some of the best ways to manage pre-wedding stress. What other strategies would you recommend? What stressors are the ones that are stressing you out the most?