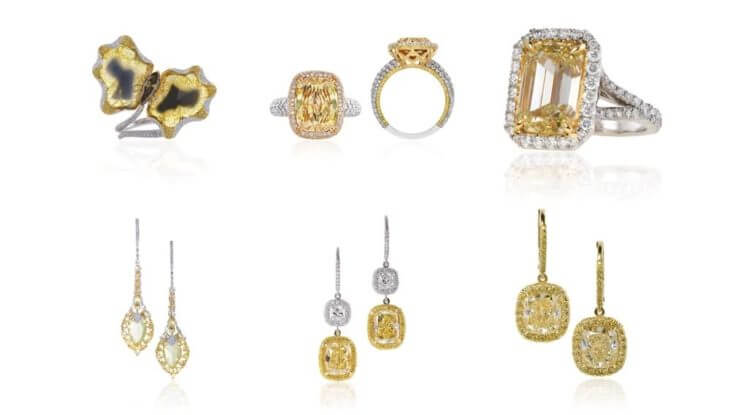 Moti Ferder Shines the Light on the Diamond Industry
Moti Ferder has been connected to the diamond industry from when he was born. His family's diamond business was established in Antwerp, Belgium in 1965 and provided the young and eager to learn young man with extensive gemological training allowing him to develop his skills and Moti Ferder soon became a highly specialized and highly sought after diamond cutter.
Under his leadership, Lugano Diamonds opened its Newport Beach, California-based grand salon and headquarters in 2005. In years since, Moti Ferder has built a talented sales team while personally managing all aspects of the company's business. In 2013, given the success of the grand salon, he opened a second location at Montage Laguna Beach, a salon in Aspen, Colorado and most recently, Palm Beach, Florida.
We recently had the chance to sit down with Moti Ferder and learn a few tricks of the trade and his secrets to success.
How did you get started in the diamond business?
From day one I knew exactly what I wanted to do, and this vision has grown beyond my wildest dreams.  At night, I would watch my dad, a diamond trader, work with a pile of rough diamonds, sorting and marking them. My father was, and continues to be, an extremely hard worker traveling the world buying rough diamonds. Having grown up with diamonds my whole life and covering all fields of the diamond and jewelry industry, one could say that I have diamonds in my DNA.
After spending four years in the Israeli army, I learned how to cut diamonds, along with all the processes diamonds go through and went to business school in the evenings. I became a CEO at only 22 years old, and my business took off. I was spending a tremendous amount of time traveling, coming every two weeks to the U.S. After 15 years of this intense schedule my wife and I decided to move to the U.S. We researched the best areas to raise our family and moved to Orange County, California.
Can you share the funniest or most interesting story that happened to you since you began leading your company?
Right after the Iron Curtain fell in 1991, I was one of the first people to get into Russia to mine for diamonds. I went to the Central Bank in Ukraine to purchase diamonds from their stockpiles. It was a surreal experience – like a scene from a movie. I walked into this huge area and there were piles and piles of diamonds on tables, and I sifted through them, evaluating the stones before making my offer. I did this every day for a week. It was chaotic with the Russian guards and their guns and these long tables filled with stockpiles of diamonds. I'll never forget it.
What exactly does your company do?
Lugano Diamonds designs and creates exquisite, one-of-a-kind jewelry. Each piece is a true work of art made with the world's rarest and most precious gems. Our worldwide connections to procure rare, unique and the largest stones are exemplified in our stunning creations.
From the initial inspiration of the gem and design, our master craftsmen create each piece of jewelry to the highest standards with meticulous attention to detail. Their skill and expertise in incorporating the tiniest design elements into every Lugano Diamonds creation results in a truly exceptional masterpiece. We closely connect with our clients, developing personal relationships, and we learn to understand their lifestyles and needs. We expose them to incredible gems and to our beautiful wearable works of art.  Whether you are looking for a special piece of jewelry for Valentine's Day or any day at all, we look forward to welcoming you to our Salon for a one-of-a-kind experience.